Cap design and process combination
You have a nice cap but you do not know what it made from. If there is not skilled workers, modern machine and perfect combination of design and process you will not have a nice and qualitative cap like your desire. You do not need to worry about them, please come to us! Tram Anh Caps specializes in design and production of kinds of nice and cheap caps in Ho Chi Minh City.
1. What is cap design?
It is a process after getting information, listening and giving expert advice for customer. The workers design and create cap model by computer and specialized software, base on customer's information then make print model to embroider on cap and choose materials to complete product that depends on the price agreement.
Design on cap model
2. What is cap process?
The process after having designs and materials then the workers will carry out processing and producing by machine combining with handicraft in order to make nice and qualitative caps.
There are 3 typical material rank for each cap model: high-rank, middle-rank and common-rank.
3. The process of cap design
+ Get customer's information: Listen to understand what they want.
+ Give expert advice for customer: Introduce products and show kinds of cap for customer so that they could have another choice and imagine easier.
+ Designer draw model on computer by specialized softwares to create designs on customer's information given.
+ Customer recieves the images and details of model. They can change color, detail, image and lay-out of designs on their idea.
+ After that, company will give the model of material rank as well as help them have the best choice and a sensible agreement of price and material.
+ Commit quality and complete product on time.
+ Designs will be given to the process and production department with information of materials.
The above steps need to co-ordinate closely among departments of design, production, materials and customer.
Cap for Golf Course at Twin Doves
4. The steps of cap process and production
Tram Anh Caps produce caps with best materials.The materials are chosen carefully about thread, stamp, fabric, plastic, cap belt, cap clock, ... all of them get quality standards. So, the cap will not be damaged suddenly during using it.
+ The design of stamp depends on customer's request, the company have to ensure its quality.
+ The materials are key factor that decides prodcut's endurance. For the high-grade baseball cap, material is khaki (100% cotton). Thank to the solf fabric and the fine sewing lines help user feel comfortable even wear it in many hours. However, there are also a lot of the different materials comformity to price, purpose and choice of customer.
+ The cap is shaped steadily with cap head made of recycled plastic with good flexibility so it can not be bended. The lock of cap is made of pure brass creates high endurance for produts (cause it is not rusted by rain and safed to users).
+ The belt of cap is one of the factors make customers choose high products' Tram Anh Caps. The belt of cap or a layer in cap is made of soft and absorbent materials. So, when users wear cap, water and sweat are not absored on head again that make comfortable for them. Beside that, the lock of cap is easy to change size to suit for users.
+ The design of hat brim is big and made of soft materials in order to hold out when wearing it.
+ All the products are verified closely about quality before delivering them to customers to avoid making customers unsatisfied about product's quality.
There are always the progress in cap process and production, the skilled workers also need to learn further skills.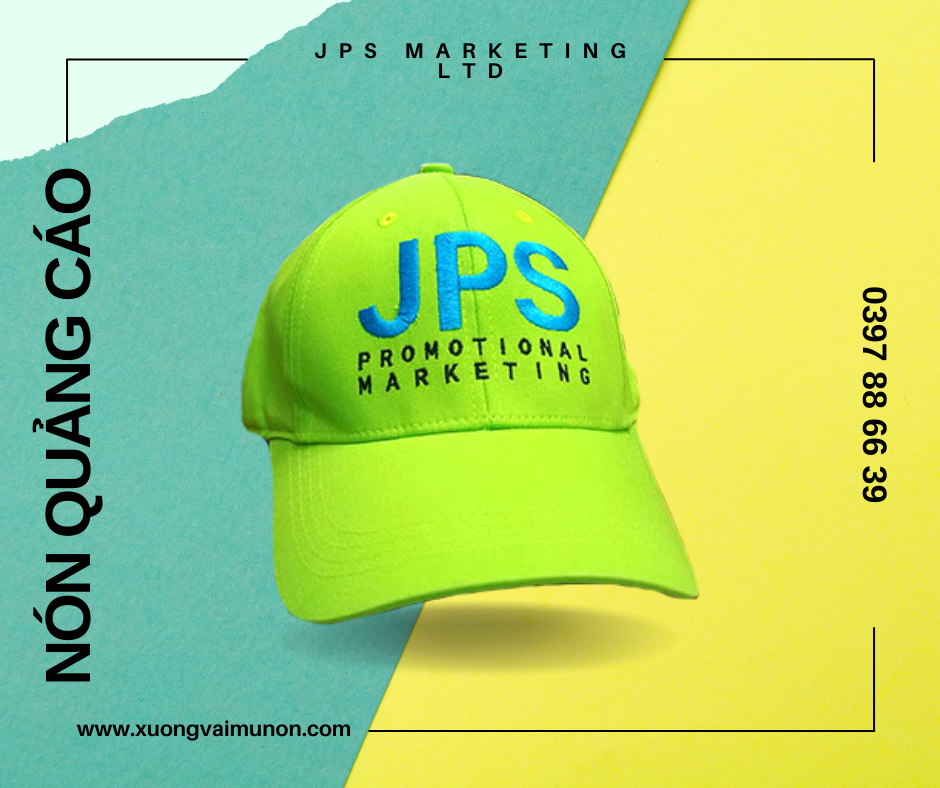 Cap advertising - JPS
5. Cap design and production combination
After reading the process of cap design and production above, you see definitely every process linked closely each other, from counsellors to designers and workers that all are developed by Tram Anh Caps.
In order to get the combination like that, workers make sure have overall and full knowledge about steps as well as cap design and production.
With above staff, we are self-confident in bring the best producst and services to customers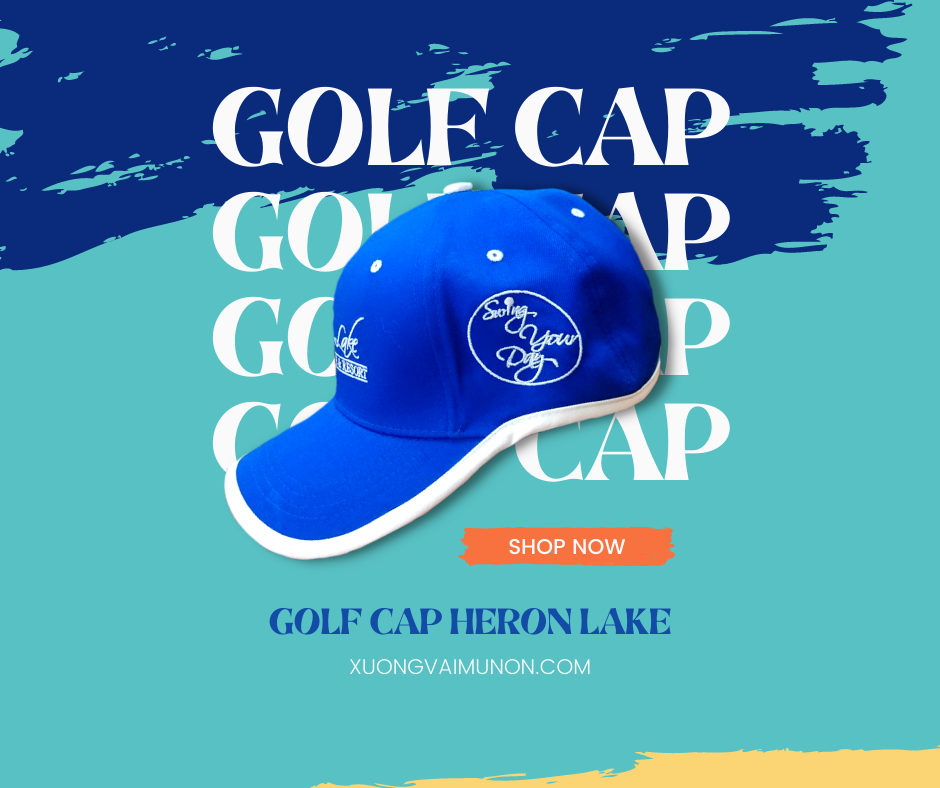 The cap of the Heron Lake golf course's staff
Actuallly, Tram Anh Caps is not the lead company in hat industry now. In comparision with the general situation, the company is still "too young" about operation age.
However, with Tram Anh Caps's achivements makde many companies with more experience years supprise about our prestige and potential customers.
Tram Anh Caps is well known not only at District 12 (Ho Chi Minh City) but also in industry of cap advertising process and production.
On acknowledged objectively, thing have created the brand's value is prestige. And Tram Anh Caps feel self-confident because we did it.