Sport Cap and Fashionable Sport Cap
1. What is sport cap?
This type is usually used for sport activities. The designs of spot cap is for some sports, such as: golf, baseball, tennis, badminton,... However, many girls like chosing this cap in fashion application. Its colors and patterns are diversified and special, materials include jeans and canvas designed with black and white classic color or printed patterns,...
Sport Cap for Men
2. Sport Cap Design
Sport Cap has a lot of different designs for purpose of popularization or fashion, such as: Sport cap for tournaments, teams, promoters, stadiums, cheering and fashion. Every selection has different designs so as to suitable for purpose.
Unlike fashionable sport cap with eye-catching designs for many people, sport cap for athletes are designed on customer's information and request so producers must understand clearly much information and processes to get high effect of popularization.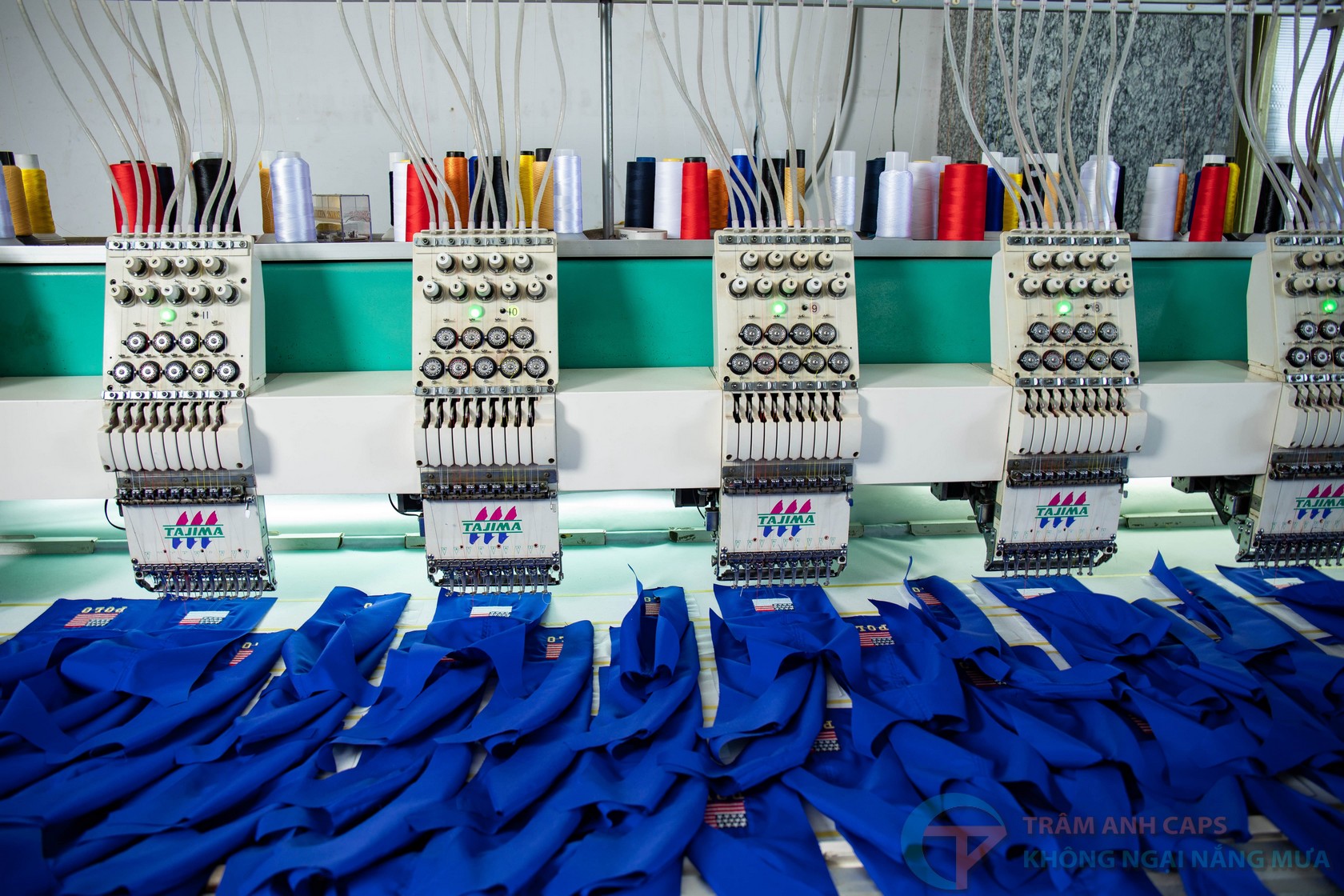 Trâm Anh Cap Factory
Tram Anh Caps have designed for big sporting event halls and stadiums, such as: Tan Son Nhat, Phu Tho Stadium, Asia golf competition, Coca Cola sport activities,... Therefore, we are always confident in providing the best and most qualitative designs to customers.
3. Cap Process and Production
Because it is type of sport cap, it needs to be processed by best materials. That are types of thick fabric but they are highly airy and absorbed, because anthletes always sweat during playing sports. Therefore, making comfort for scalp is very necessary, and we avoid making uncomfortable and itch for anthletes.
Tram Anh Caps Factory
Button to adjust the widen of cap is made by brass that avoids being rusted when it gets in touch with sweat, and a added solf layer is not annoyed in scalp. Ventialtion holes are sewed by modern machine to make sure sewing lines excatly and stably. The growth and success of Tram Anh Caps is from listening and caring about users' experience. Therefore, many big teams, promoters and especially big tournaments have trusted and pulled strings for us in cap process and production.
Fashionable Sport Cap
The anthletes wear cap with the logo of team, promoter and sproting event hall in order to advertise and popularize promoters' trade name. This is a general strategy at the outbreak of marketing age.
Trade name building is too hard and how to everyone know our trade name is a the whole advertisement, popularizing and marketing process. There are noisy events but there are also silent events associate the life and close to pepope as caps that helps remind them of trade name.
Tan Son Nhat Golf Course - Sport Cap
Contact to Design and Production Consultant
TRAM ANH CAPS CO.,LTD
Address: 66, TTH 29 Street, Tan Thoi Hiep Ward, District 12, Ho Chi Minh City.
Mobile: 0916 381 830 (Mr. Dao)
Email: latranducdao@gmail.com
Website: tramanhcaps.com