Art in processing and producing advertising cap - selection of popularizing trade name
What is advertisement?
Advertisement is one of the forms of popularizing trade name, presenting product, conference and seminar to share and PR (Public Relations) about company to customers. Organizing event is the simple and ideal way to organizationsand enterprises turning towards objects or advertising unfrequently
What is advertising cap?
Advertising cap is product designed specially then processed and produced to use in advertisement and organizing event. Advertising cap plays a very important role to organizers in order to have a successful event. The successful event will bring much positive effect to company about sales or trade name.
Advertising cap - Chevrolet
Art in the cuminicating and popularizing trade name through advertising cap
There are many advertising forms through communicating campaigns and pubic relations (PR). The other may be transmiting messages and images ò enterprises through symbol advertising tools, such as: raincoat, T-shirt, advertising cap, enterprise symbol.
The selection of advertising cap is reasonable and within the required time that helps enterprises save and cut down expenses a lot, but it ensures and maintain best effect to their advertising campaign.
Though it only plays a role as appendix with uniforms or by itself, advertising cap now is using popularly in events and teamworks of companies such as organizing event, popularizing trade name, sport activities's anniversary and outdoor activities,...
Recently, a mass of big trade names take full advantage of advertising cap embroidered logo directly to make impression about their trade name's image to customer having known or not yet. The essence of success in using advertising cap is that have to find out companies which are prestigious in designing and producing caps in order to create cap samples bringing best effect but it sure reasonable price and product quality.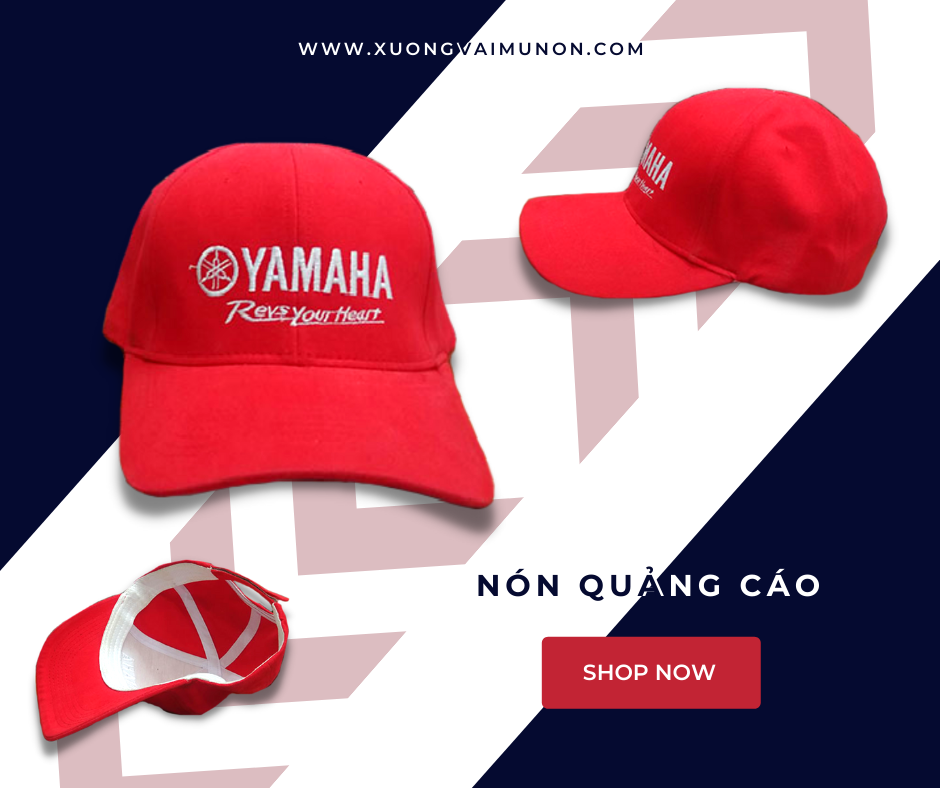 Advertising cap - Yamaha
The designs of caps are unique and special
In order to have standard designs that needs to first idea (this is the most important step), listening to customers, offering expert advice and designing. In addition, a special advertising cap also requires an idea that have to be creative, subtle and aesthetic.
When an enterprise comes to your designer and says: "I want to have the best design of advertising cap". That wil come to nothing because customer is really satisfied with design when it must have an association between enterprise and designing company, and listen to the enterprise's requests about colours, threads, materials and others of advertising cap.
Tram Anh Caps is one of the lead companies major in designing and producing in Ho Chi Minh City. We have had the honour when many large companies trust us in ordering designs and processing advertising cap, such as: Shell, Tan Son Nhat golf course, Da Nang Resort golf course, Phu Quoc golf course, Dong Bac, Ton Hoa Sen, ...
Advertising cap - JPS Marketing LTD
The processing and producing of advertising cap is saved and qualitative
Advertising cap has become a quite popular form quickly for advantage of saving expenses but getting high effect.
With modern machines, skilled workers, qualitative materials and standards of clothing industry as well as advertising cap industry.
Tram Anh Caps Factory
Tram Anh Caps Factory
By using khaki (100% cotton), high - grade spandex, strong and nice threads with clear source, the strap of cap have to be solf and absorbent quickly in order to make comfortabe, reduce to absorb sweat on scalp during moving a lot, ... We always care about user's experiences that is a way we have already had stable position in cap industry several years.
Though having preeminent features above, the products of Tram Anh Caps always consider carefully to give customers the best price.
Advertising cap - Heron Lake Golf
Designing and producing advertising cap is as an empty land that need to be reclaimed with more special and newer breakthrough. Therefore, the selection of advertising cap designing and producing company is impressive, outstanding and clever in popularizing trade name as well as expressing level but best price. Tram Anh Caps is self-confident in speciality, quality and competitive price.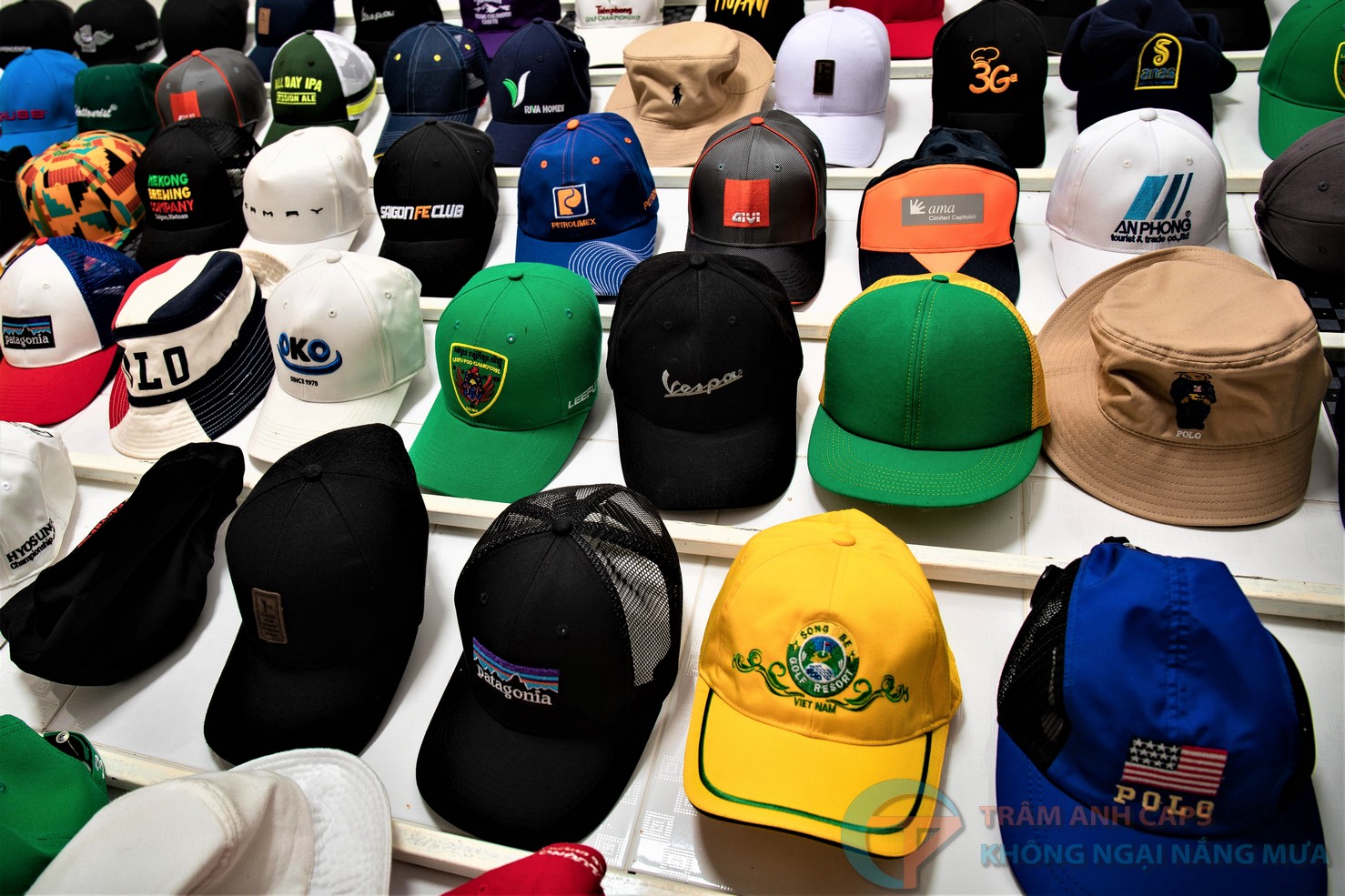 Trâm Anh Caps product
Contact Tram Anh Caps: TRAM ANH CAPS CO.,LTD
Address: 66, TTH 29 Street, Tan Thoi Hiep Ward, District 12, Ho Chi Minh City
Mobile: 0916 381 830
Website: www.tramanhcaps.com