The production process of high-grade cap

1. Investors usually contract things about caps
+ You want to order cap for company's events but you haven't found a satisfactory partner yet?
+ You are trading products of branded cap, sport cap and fashion cap but haven't found a quaitative and prestigious producer?
+ You spend much time finding a professional cap producer but you always dependent on intermediate or service companies
+ Above problems make you pay for more expenses
+ Product through intermediate is not satisfy you
+ The quality of product is not good
=> Please come to cap producer - Tram Anh Caps, we will you solve problems easily.
High-grade cap
2. The process of Tram Anh Caps' high-grade cap
When customer order on request or other patterns, we always carry out many steps strictly in order to have products both quality and reasonable price, and two parties can cooperate in the future. The production process involves the folowing steps:
Step 1: Find suitable raw materials. Tram Anh Caps will you find out materials the same or similar to samples (in case, Vietnamese market do not have materials you want). The our norm of material selection always ensure eastheticism, similar, quality with reasonable price and others (button-hole, lock, peak, thread) all make the product not only good but also equal about details.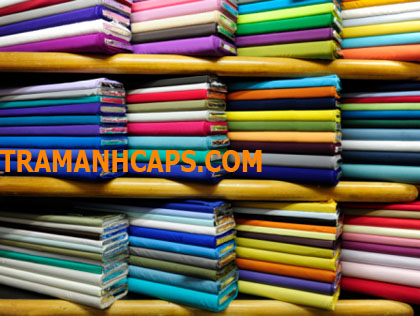 N.H.I Fabric - Textile Factory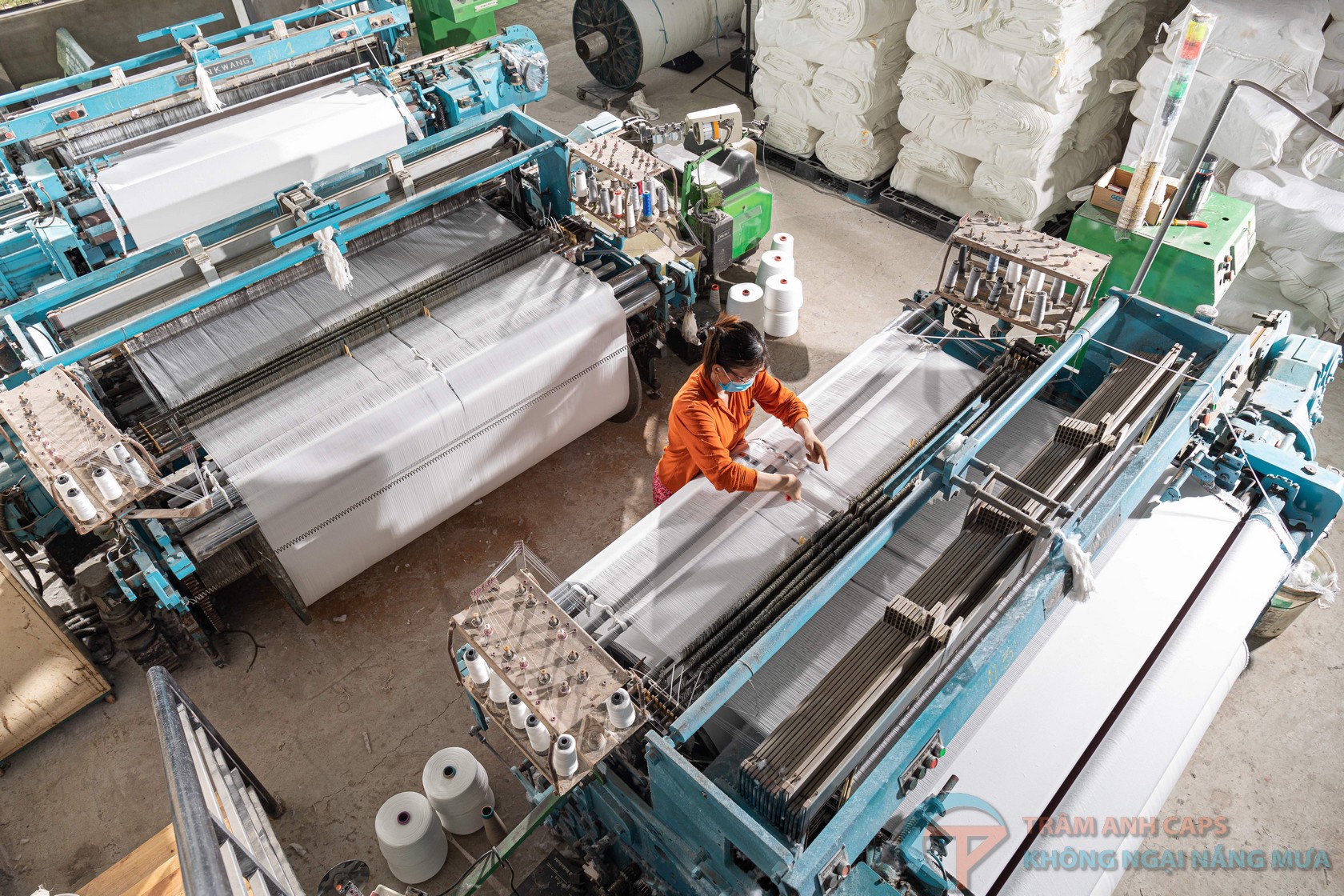 N.H.I Fabric - Textile Factory
N.H.I Fabric - Textile Factory
Step 2: After choosing materials, our poduction base will cary out flat cutting materials on pre-designed pattern.
Step 3: To embroider logo, image, company's name or slogan for products on pre-designed pattern. The embroidery on products is executed by the modern embroidring-machine, the data is entered by computer anh then transfered to the embroidering-machine automatically.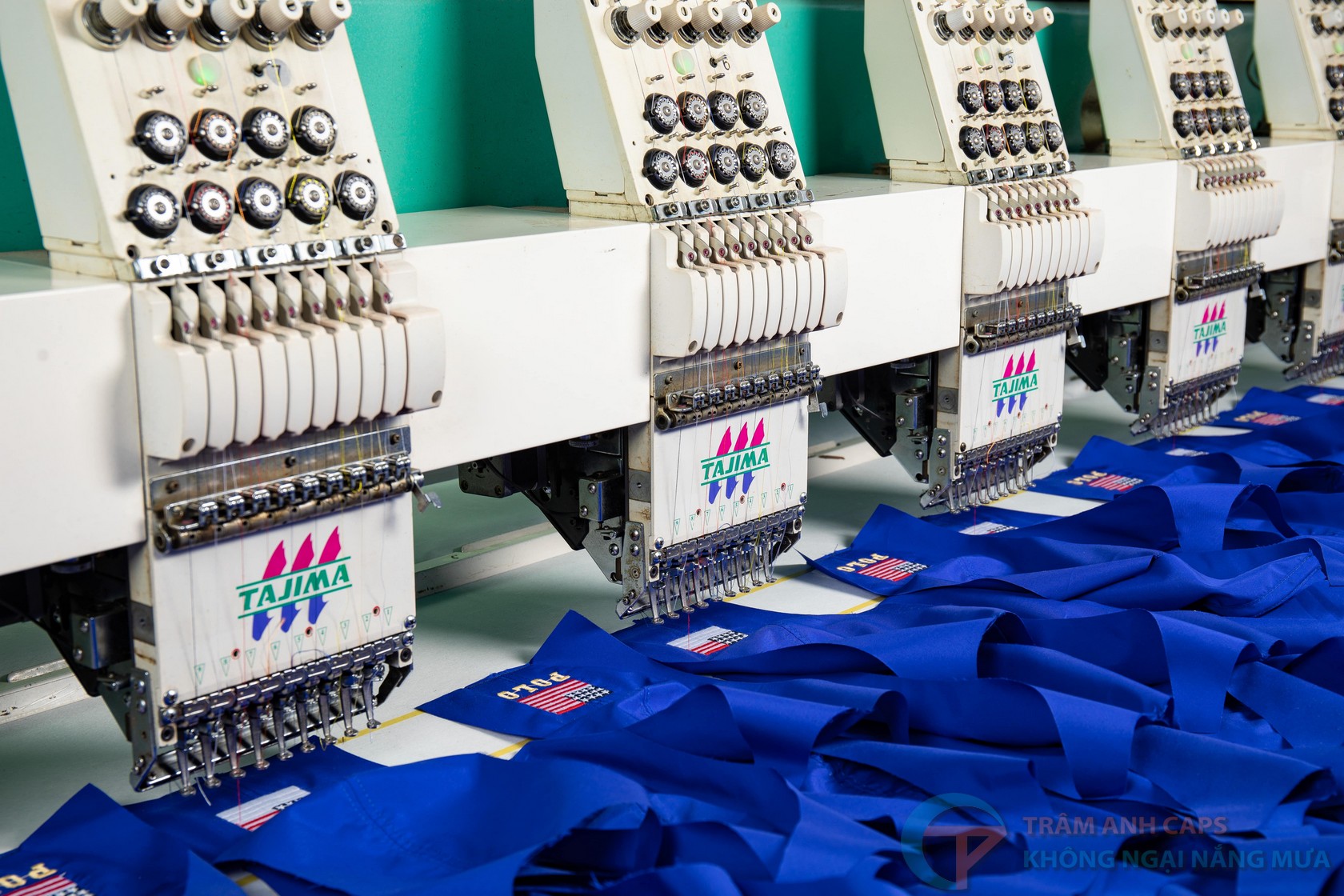 Trâm Anh Caps
Step 4: All pieces of material are moved to production line with a lot of steps for every different kind of cap, such as: sewing peak, sewing hat brim, sewing cap lock, cap belt, ... then completing the basic product.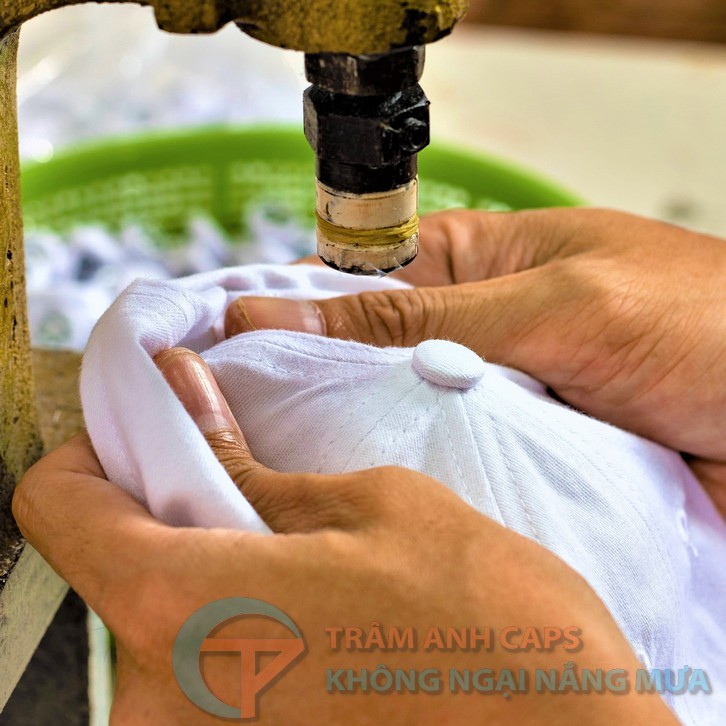 Trâm Anh Caps
Step 5: Check product: this step does not mean to check completed product but checks products at every steps so as to ensure them not be wrong as well as influence to finished products. In this step, Cap Producer - Tramanhcaps.com ensure products are completed fairly over 90% but do not have any a serious error.

The sewing process
Step 6: The dry-cleaning and shaping step, the products will become nice and eye-catching so much after this step.
Step 7: This is the final checking step so that can ensure not to have any technical wrongs after the dry-cleaning and shaping step. Then packing and transport to suppliers.
The cap is ironed completely
3. Tram Anh Caps - The quality makes the brand
The cap factory, Tram Anh Caps is honour that we have traveled with many large brands at home and abroad about baseball cap production such as: Coca Cola, Vietcombank, Viettinbank, HSCB Bank, ... The large groups' brand, such as: Shell, Hoa Sen Group, ... and high-quality products as Long Thanh Golf Course Cap, Tan Son Nhat Golf Course Cap, Ho Tram Travel Cap, Tan Son Nhat Sport Cap,...
Customer's satisfaction is our honour. We have not got any complaint from customer during operation. Moreover, we always work hard in order to finish products at the right time of event for customer. With skilful, professional and deveoted staff, we believe that we wil become one of the most prestigious cap production in Ho Chi Minh City.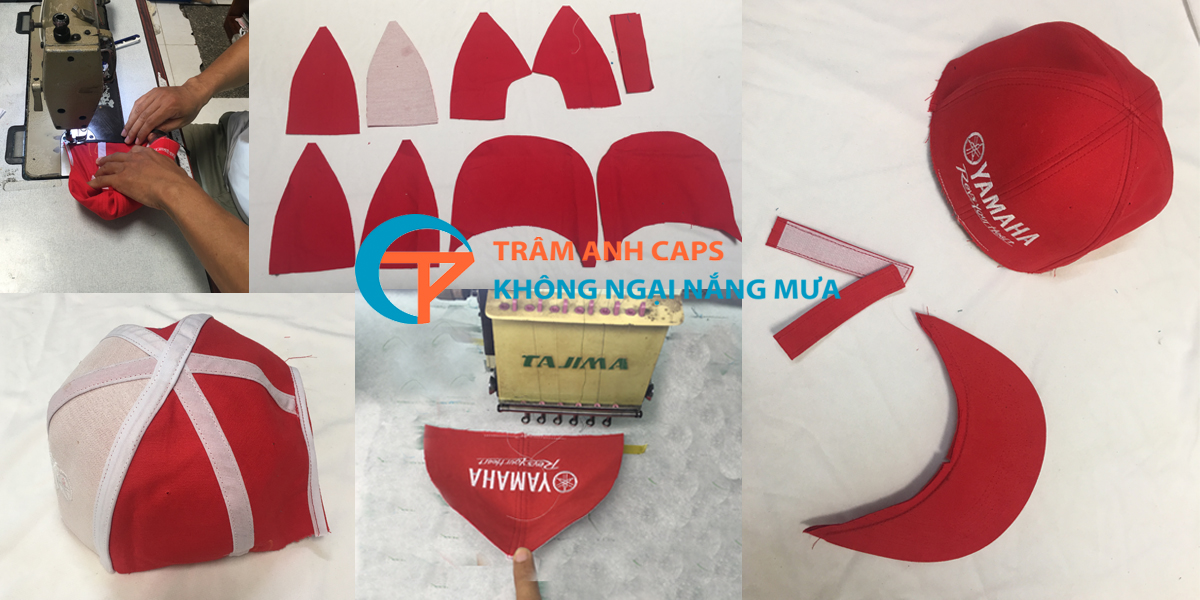 The sewing process

Product of Trâm Anh Caps
4. You will get a lot of promotion when coming to Tram Anh Caps
Always professional in every step from design, production to service.
+ Our company always exports bill (including VAT tax) when customer requires
+ Our company can process the most skilful and scrupulous products
+ We never deliver goods late
+ Support customer make smal orders
+ Support consultant about design.
Embroidering high-grade cap by moder machine clip
=> The last word I want to say to readers. Our price is basic and unique price. Many customers feel surprised at great price but high quality when they come to us. With price at cap producer, we do not play trick or have big promotion to approach customer. So, you pick up your phone and certify it by yourself.