Cleveland's conical hat combines two outstanding black and white colors.
Of the 6 lines that only turn around the tank, there is only a large white line that creates a highlight for the product.
The back of the hat is also embroidered with the brand's logo. Back-side embroidery patterns are often Tramanhcaps for customers.
The product's lock cord is a handy flexible cockroach lock.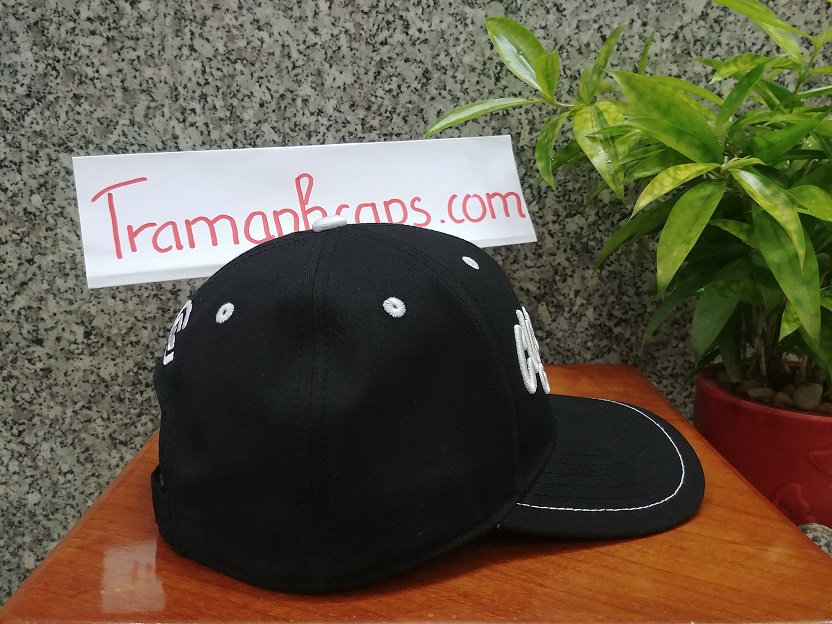 The conical side is simply arranged by ventilating oyster buttons in the cone zone.
Tram Anh Caps Company specializes in designing, manufacturing and manufacturing promotional hats, events, tours, etc. on request, sewing and processing branded advertising hats for the competition staff in conjunction with the uniforms. company in golf events and activities.
For more information about products of Tram Anh Caps Company - a unit specializing in designing advertising headwear, brand hats, event hats, staff hats ...
Or contact directly at: TRAM ANH MOM AND MOLD CO., LTD No. 66 Đ TTH 29, KP2, P Tân Thoi Hiệp, Q12, HCM.
Phone number: 0916 381 830
Email:

tramanhcaps@gmail.com