Twin Doves Golf Hats is one of the high quality and high quality products that TramanhCaps.com has provided.
Look from the front of the hat to stand out with white and 3D embossed logo in white with black border.
Thick, flexible plastic with black border.
The back and left hips have black logos and names printed with 2D prints. Lock increases and decreases with stainless aluminum.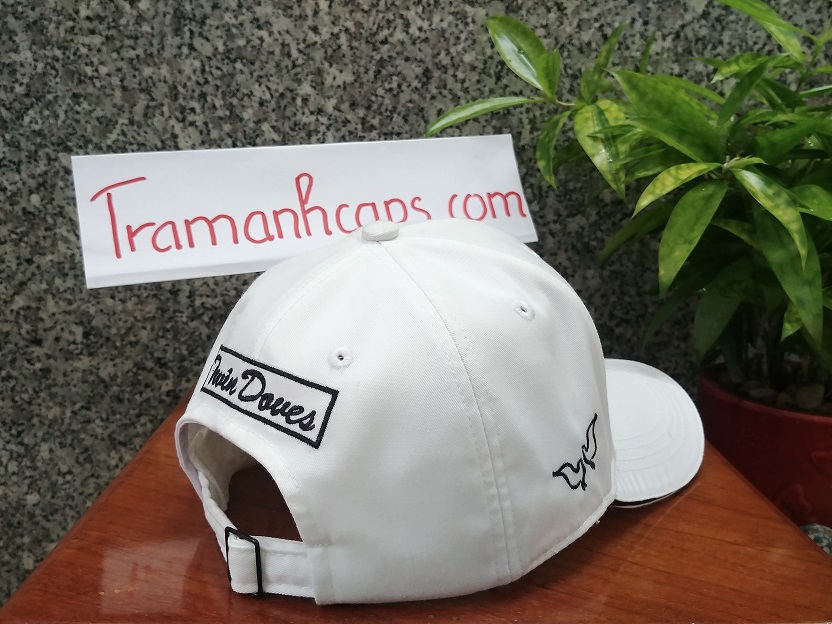 The inner surface of the hat is sewn carefully with the rough edges of the cones linked to the cones.
Look at beautiful products from the inside out.
CONTACT
Tram Anh Caps Company specializes in designing, manufacturing and manufacturing promotional hats, events, tours, etc. on request, sewing and processing branded advertising hats for the competition staff in conjunction with the uniforms. company in golf events and activities.
For more information about products of Tram Anh Caps Company - a unit specializing in designing advertising headwear, brand hats, event hats, staff hats ...
Or contact directly at: TRAM ANH MOM AND MOLD CO., LTD No. 66 Đ TTH 29, KP2, P Tân Thoi Hiệp, Q12, HCM.
Phone number: 0916 381 830