1.http: //www.dongtamcaps.com/
Characteristics:
Big Company should only accept orders in large quantities (in thousand units)
Specialized in producing quality goods (not making cheap goods).
Goods Always Standard Export to the most fastidious Countries.
Introduction: http://www.dongtamcaps.com/about/introduction-313.html
Located 15km from the center of Ho Chi Minh City to the south; and 20km from Tan Son Nhat airport to Phu My Hung new urban area in Saigon South, we will easily find Dong Tam Company.
Located at the address: A8 / 779 Nation Road No. 0.5, Ap 1, Da Phuoc Village, Binh Chanh District, Ho Chi Minh City, Dong Tam Cap is known as one of the pioneering enterprises in the field of: sewing and embroidering covers, uniforms, school bags, bags and other products for the domestic market and export.
2.https: //tramanhcaps.com
Characteristics: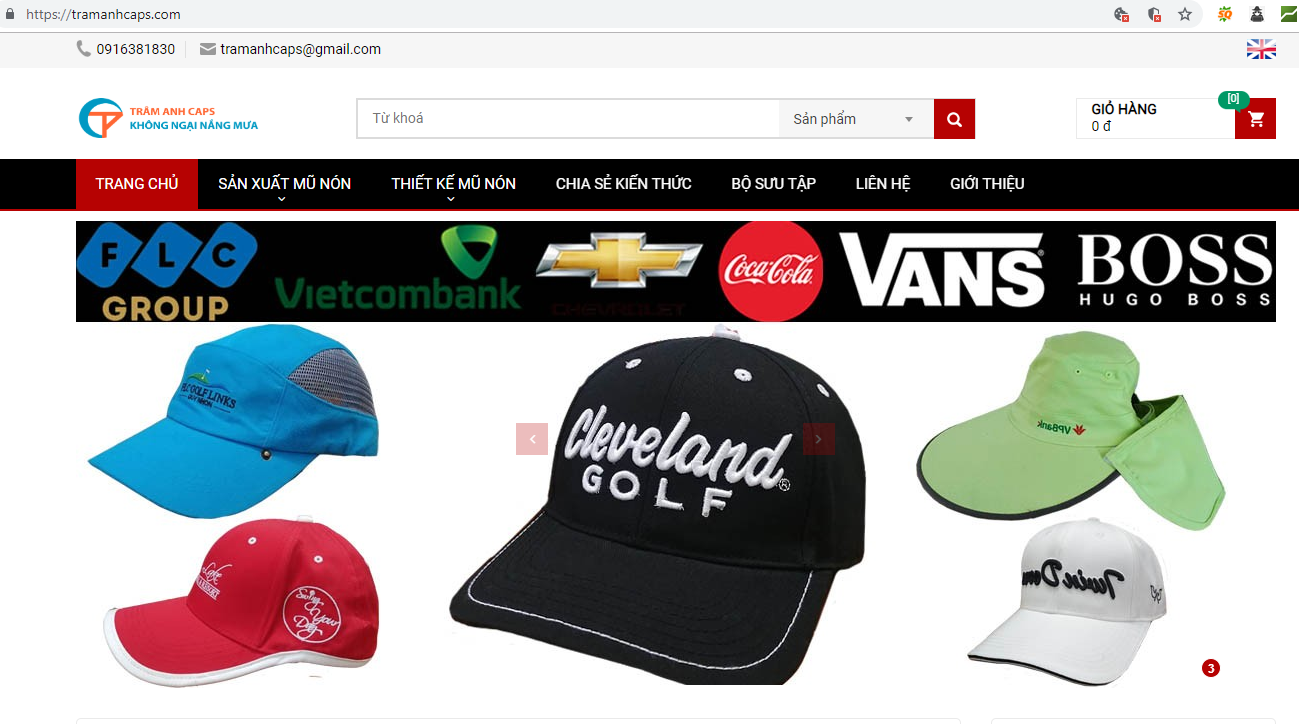 Introduction: https://tramanhcaps.com/gioi-thieu/
► Producing brand headwear products for promotional events. We have directly and cooperated to produce all kinds of caps, hats, caps and hats for famous brands like Cocacola, Chevolet, HSBC Bank, KFC ...
3.http: //www.longvancaps.com.vn/san-pham/mu-non-63.html
Characteristics:
The company produces hats and other products such as clothes, bags ...
Modern machinery and equipment.
High quality products, high quality and only large orders (thousands of products)
Introduction: http://www.longvancaps.com.vn/gioi-thieu.html
Our factory is located at 57 / 7E Thi Tran Tan Hiep Street, Tan Hiep Commune, Hoc Mon District, Ho Chi Minh City, Vietnam with:
+ Factory area: 1300 m2
+ Production capacity: 150,000 products / month
+ Equipment: The company equips all machines specialized for manufacturing hats, caps, t-shirts, backpacks, bags ... and Tajima's multi-head industrial embroidery machines, Sunsta
+ Number of workers: 120 people
+ Worker qualification: 3 years of experience
4.http: //www.nondulich.net/
Characteristics:
Specialized in producing competitive prices.
Usually produce travel advertising hats.
Meet small and large orders.
Introduction: http://www.nondulich.net/gioi-thieu-non-du-lich
Scope of activities:
- Tailor-made design and Manufacture of travel uniform hat hats, duck-ear hats, advertising caps, gift hats, fashion hats
* Come to European sewing factory You will be:
- Free consulting and design staff
- Products with the best quality
- The most competitive prices
- Best after-sales service
- Fast and timely delivery, free delivery in Ho Chi Minh City
5.https: //nontam.com/
Characteristics:
Specialized in producing competitive prices.
Ứng Response to bulk orders
Manufacturing many products such as handbags, backpacks, aprons ..

Introduction:
1. Our ability
Output per month is guaranteed at:
>>> Hats, caps (Hat caps, snapback hats, broad-brimmed hats, non-capped hats, cell caps): 50,000 hats / month
>>> Backpacks, handbags yield depending on the model, simple models can reach 10,000 rows / month
>>> T-shirt: 20,000 items / 1 month
2. Consumer market
Mainly domestic and exported to countries: Canada, Ukraine, Cambodia, ...