Tram Anh Caps - The lead of prestigious brand in Ho Chi Minh City
Tram Anh Caps is the brand majors in consultant, design, production and process of qualitative and cheap cap in customer's requests. And, it's also the lead of prestigious company specializes in process of qualitative caps in District 12 and Ho Chi Minh City.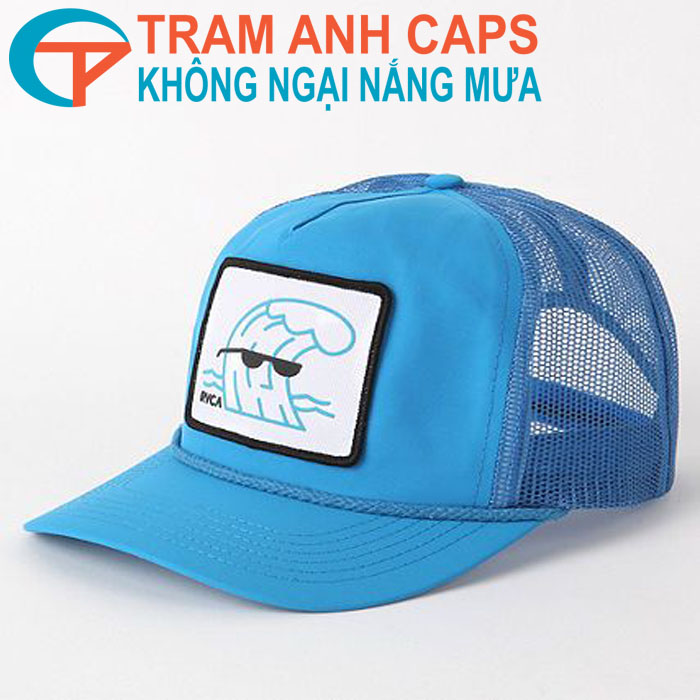 Tram Anh Caps - The lead brand in Ho Chi Minh City have presented many products to customers on this Tet Holiday that is new, special, attractive and multiform design branded Tram Anh Caps, which specializes in not only Asean high-grade cap but also SAN cap also branded Tram Anh Caps. Caps are made from shiny and soft khaki with embroidery model bringing company brand, and slogan is embroidered in front and bạck of cap in order to popularizes brand as well as help users has a modern fashion style - design is simple but sophisticated that only has on Tram Anh Caps. With SAN cap, its thread and material color is the same, together with company's logo that all ensure customers feel satisfied. Along with modern technologies and advanced embroidering machine have made highlight for caps when they are worn as well as to advertise to customers.
Tram Anh Caps - Consultant, Design and Production of Qualitative Kinds of Cap
Baseball cap is shaped by plastic and covered with the mareial having the same color as the peak of cap, espeacially the perfect combination with designer's unique ideas to make very impressive products in front and back of cap. The back of peak cap is linked by solid and nice sewing-lines. Thread lines are sewed by skilful workers, and every cap always has a further layer of material inside not to do stick user's hair when wearing it as well as make a perfect and safe products. Tram Anh Caps has exhaustive counsellors and profesisonal staff. Beside that, we are also expert on processing of high-grade caps to meet company's demand about advertising their brand.
Our cap design has advantages as follows: two cap - belts, an extra layer inside, a cap-belt is sewed by soft material and wrapped in foam to make user's head comfortable, and especially the very quick aborption of sweat when doing excercise or going out in the sun that helps users feel comfortable as well as do not feel wet and unconfortable on scalp when it rains. In addition, the extra layer in the cap-peak is ironed by a thin glue layer to shape for cap and highlight the embroidery sample in front and back of cap.
Six small holds on cap make scalp clear and cool and help users do not worry about sweat on scalp make them not confident when going out with their family or friend. With Tram Anh Caps' products, customer will feel secure about their selection but do not bother about product damaged, errored, faked or poor quality, ...Tram Anh Caps is the prestigious and qualitative brand so we ensure that honoured guests is correct when trusting in using Tram Anh Caps' products.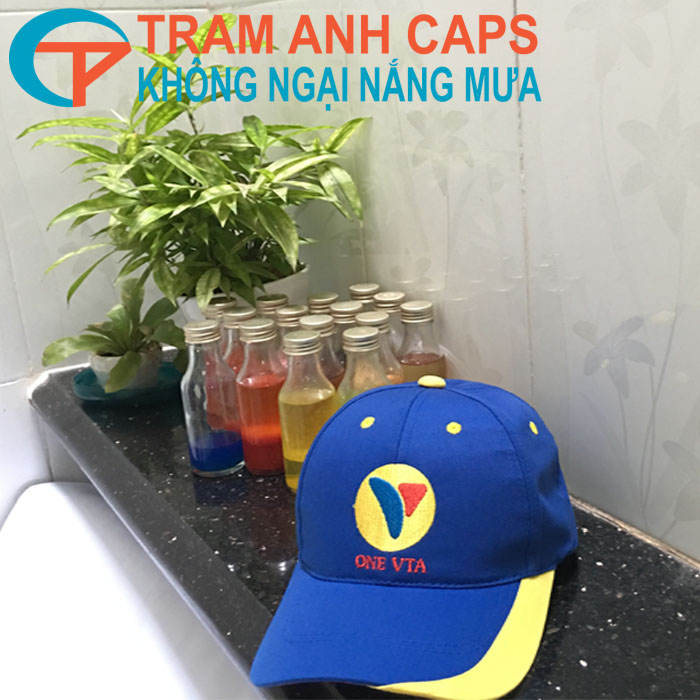 Tram Anh Caps is the most prestigious company majors in the production and process of nice and qualitative cap and ensures honoured guests feel very satisfied when buying or orfering cap for their staff or family when they travel or meet friend. Besides, an indispensable part on cap is lock that can raise or reduce at the back of cap made of stainless steel or brass to make sure safe and easy to adjust suitable size so that customer could use easily and adjust in all times.
Contact Tram Anh Caps: TRAM ANH CAPS CO.,LTD
Address: 66, TTH 29 Street, Tan Thoi Hiep Ward, District 12, Ho Chi Minh City
Mobile: 0916 381 830 (Mr. Dao) or 0961 835 834 (Mr. Son)
Website: www.tramanhcaps.com